TW-358105, Sender: Hsinying
Sent: 24 August 2011, Sent from Taipei, Taiwan
Received: 1 September 2011, Traveled 1,152 km in 8 days
here's from the
southernmost
: the Eluan Pi Light.
The sender wrote that this lighthouse is within the Kenting National Park.
The lighthouse was completed in 1883.
During its construction, Chinese troops were sent to protect it
from the attacks of local tribesmen.
It was surrounded by a fort with cannon and ditches.
The lighthouse is 21.4 metres high.
It is 56.4 metres above the tidal waters.
It flashes a white light every 10 seconds.
The light's range is 27.2 nautical miles.
I'm sharing this post with Smiling Sally for: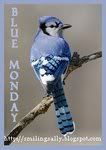 ~maria